TAILORED INNOVATIVE SOLUTIONS
TAILORED INNOVATIVE SOLUTIONS
Bronze ALU in few figures
90
more than 90 years of experience in foundry
350
more than 350 employees within Bronze Alu
2
production sites
France and Romania
13 000 000
parts production record
80 %
of sales are exported
22 000 m²
of production shop floor
1927 - Company creation

Foundation in France of Fonderie du CUPRO-ALUMINIUM by Marcel SCHAAD and his brother.

1958 -

The company is renamed 'Bronze Acior'

1964 - Innovation

Creation of the first gearbox fork for RENAULT 4L.

1977 - Move

The factory is transferred to LA COUTURE BOUSSEY (Eure)

2004 -

On July 12, BRONZE ACIOR is taken over by Francis BARGE, to become BRONZE ALU SAS.

2006 - Certification

Obtaining ISO TS 16949 certification v. 2002

2006 - Aluminum

First piece manufactured by high pressure injection of aluminum

2007 - subsidiary in romania

Creation of BRONZE ALU CARPARTI in Romania (Pittesti)

2014 - aerospace

First part for aerospace

2018 -

New visual identity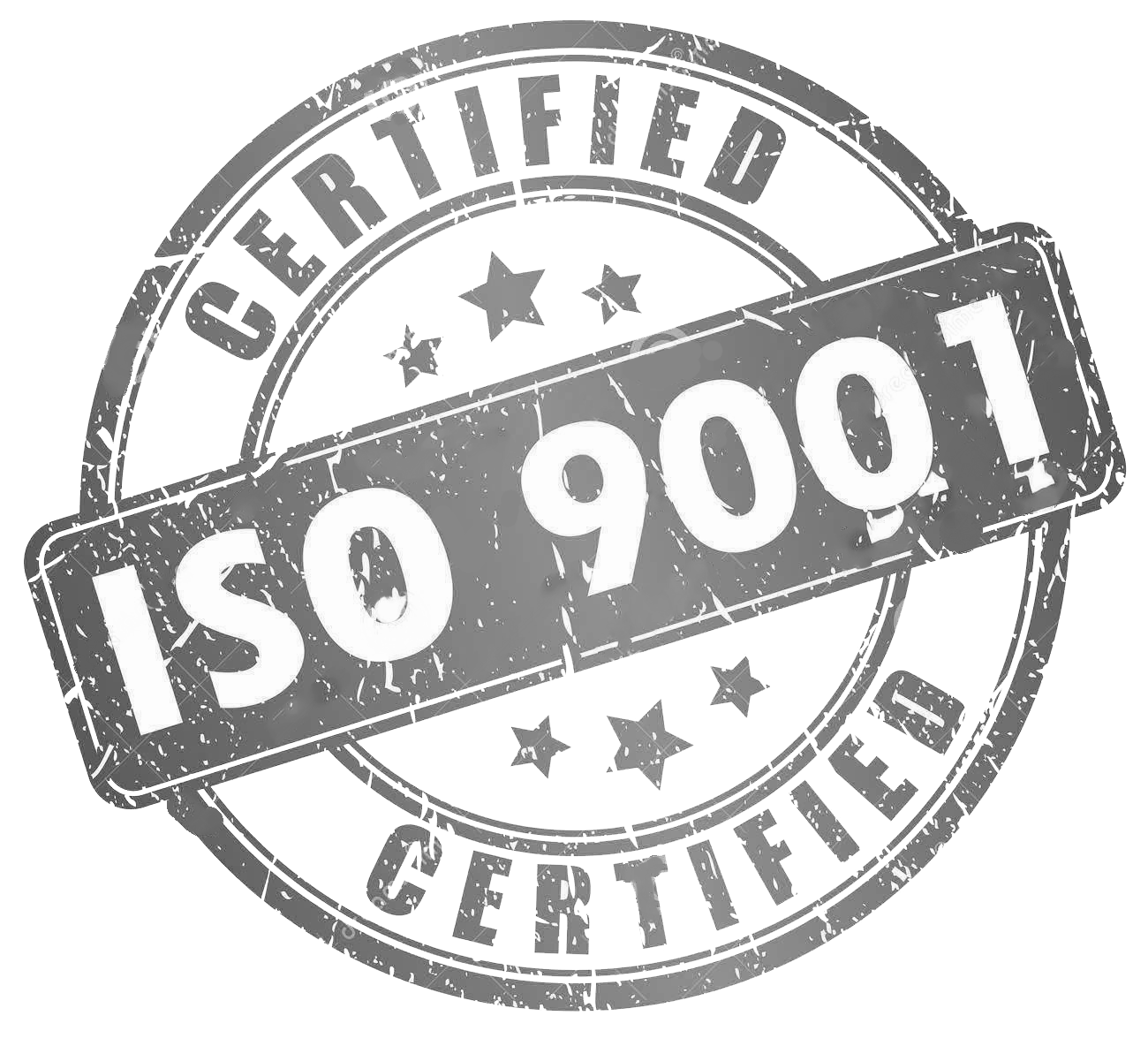 Quality
Quality commitment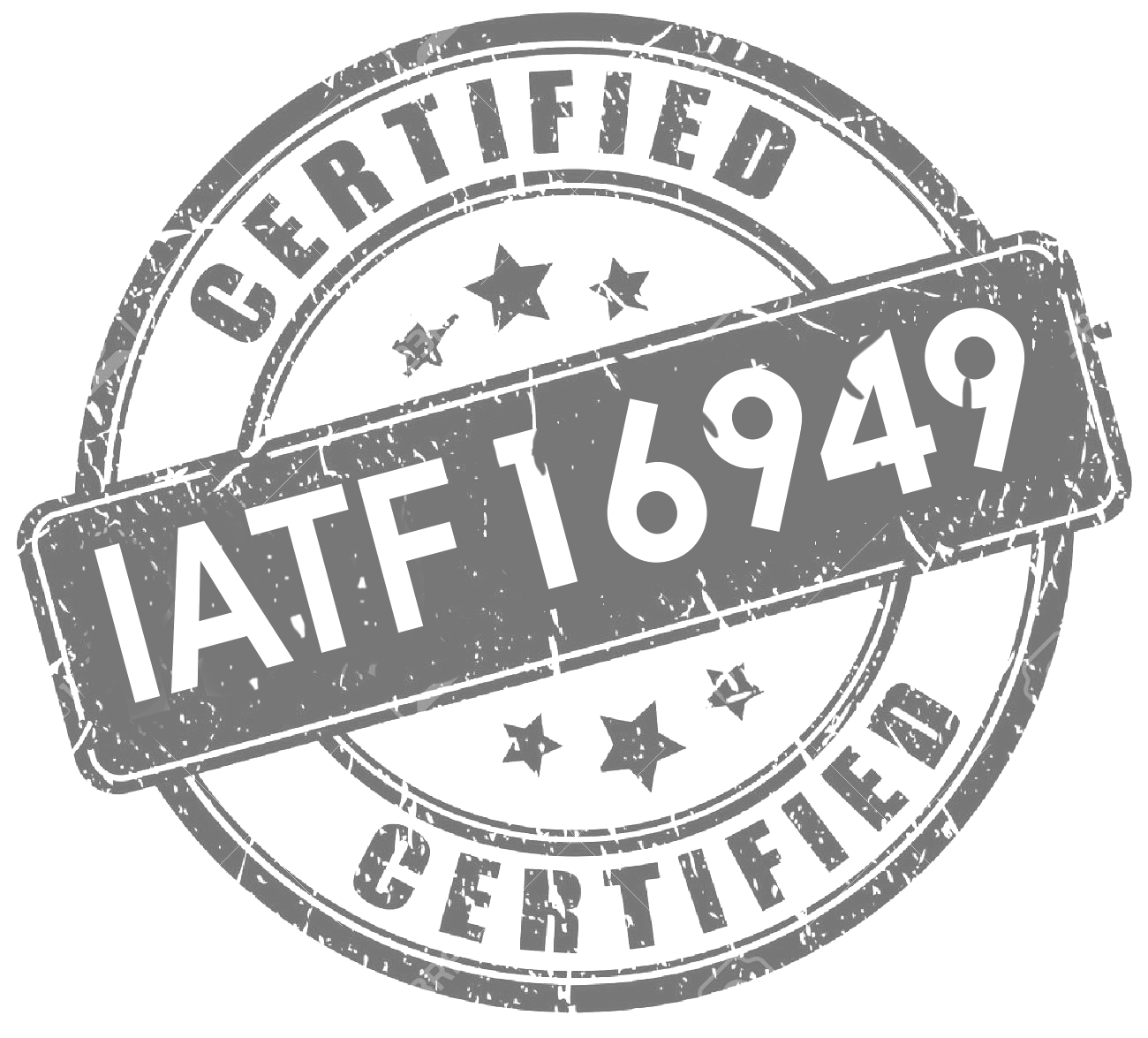 Management
Quality Management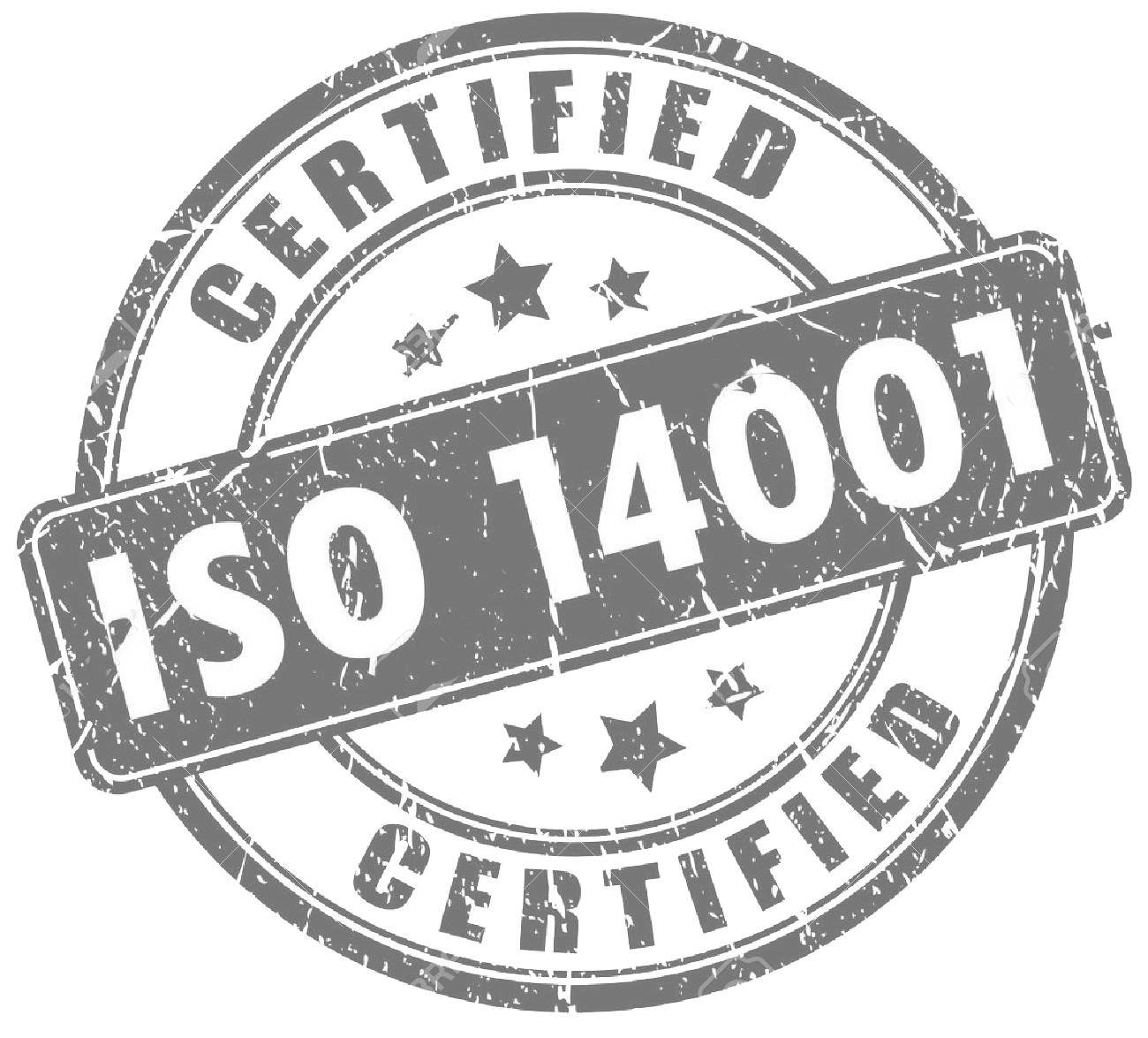 Environment
Respect the environment
Men and women committed to common success
The development of BRONZE ALU is performed thanks to the active participation of its employees. Engineers and specialized technicians from our research department put their multidisciplinary skills and their experiences to your benefit.
They are attentive to your requirements, related to your product, your manufacturing process, to ensure the best responsiveness and success for your serial starts.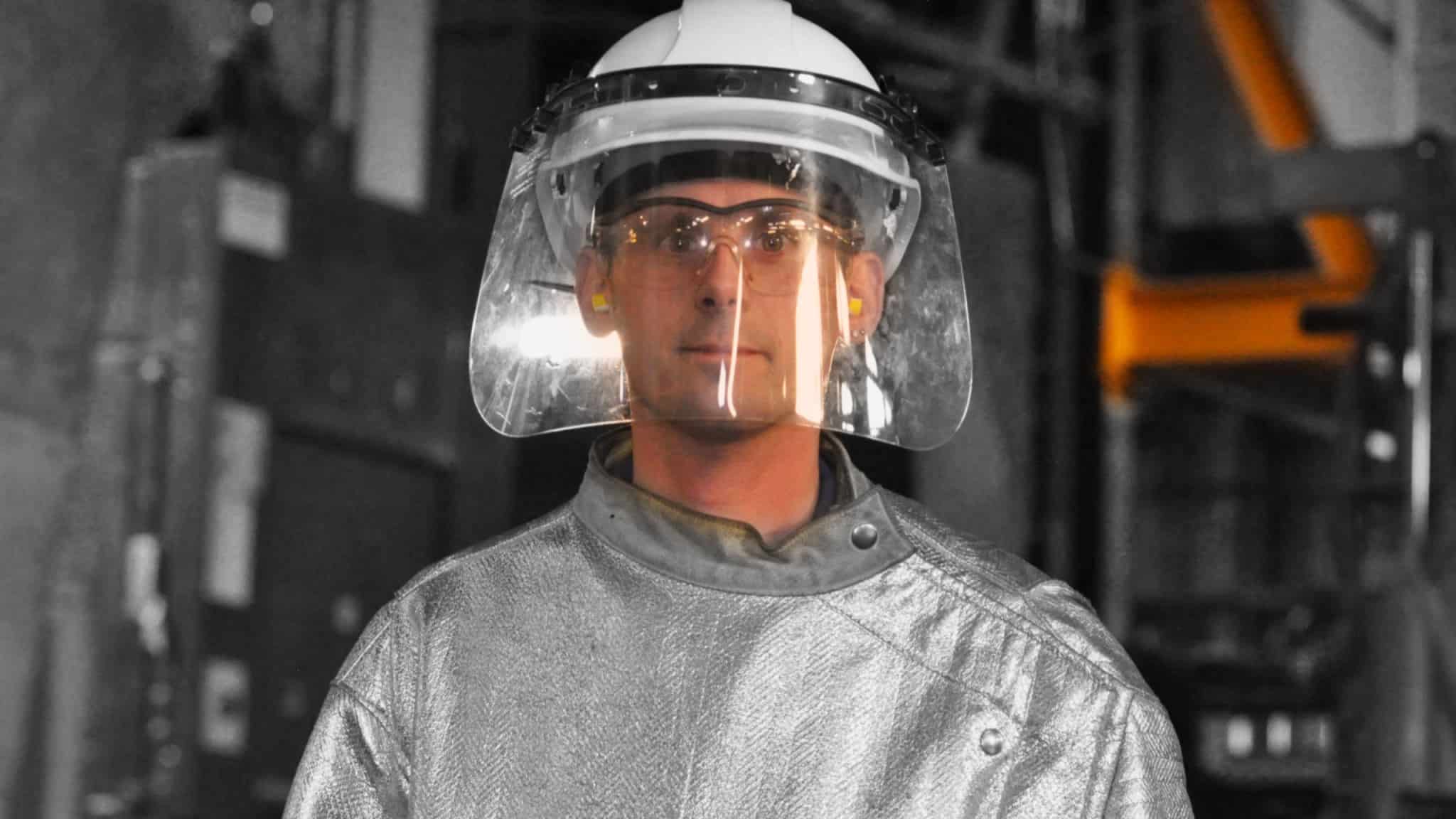 Research and development
Bronze Alu is consistantly looking for the best engineered solutions and processes for its customers

Bronze Alu has partnerships with universities and owns several patents
---
QUICK CUSTOMIZED
SOLUTIONS
For an aerospace customer, Bronze Alu succeeded in less than 4 months to go from early design to full production
Steps involved development of a new alloy ( and its specific heat-treatment), prototypes and setup of serial processes & suppliers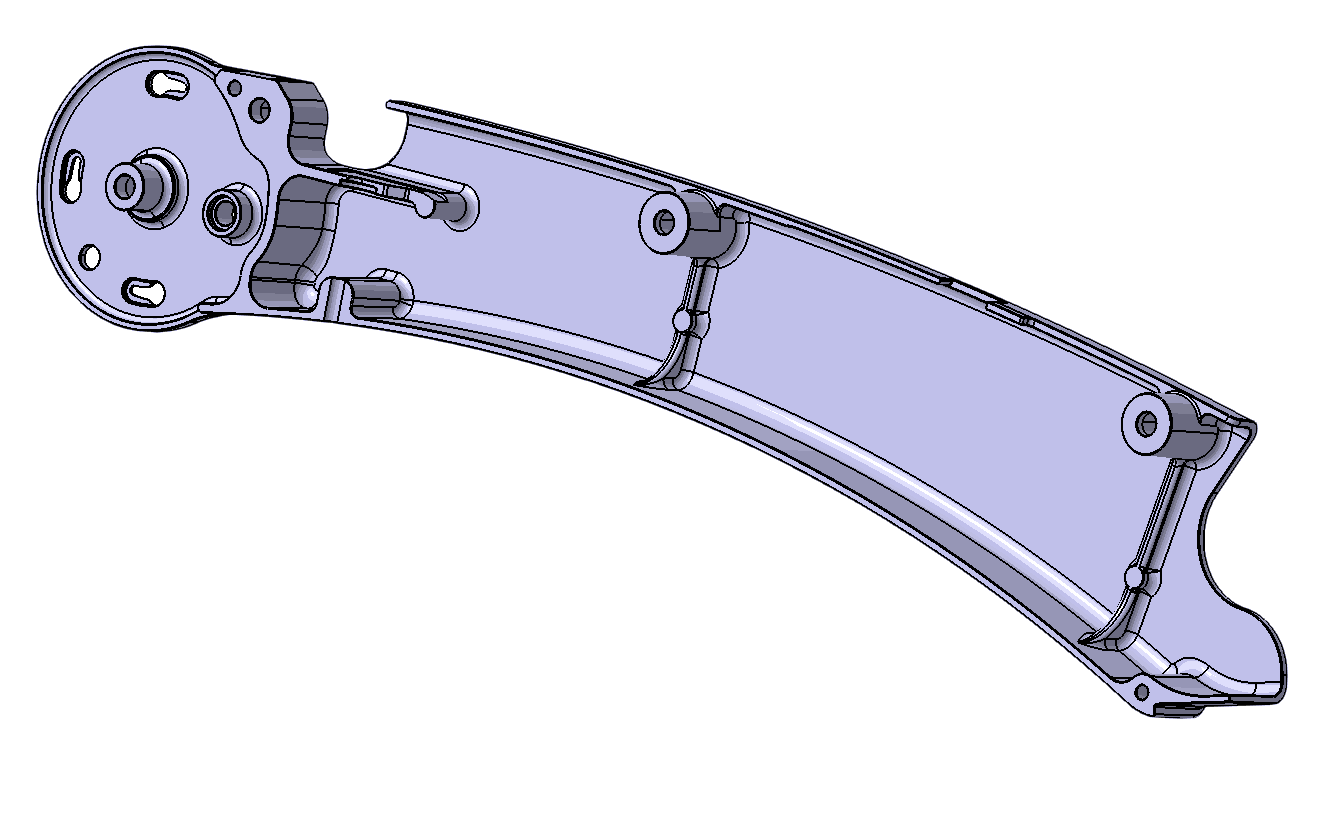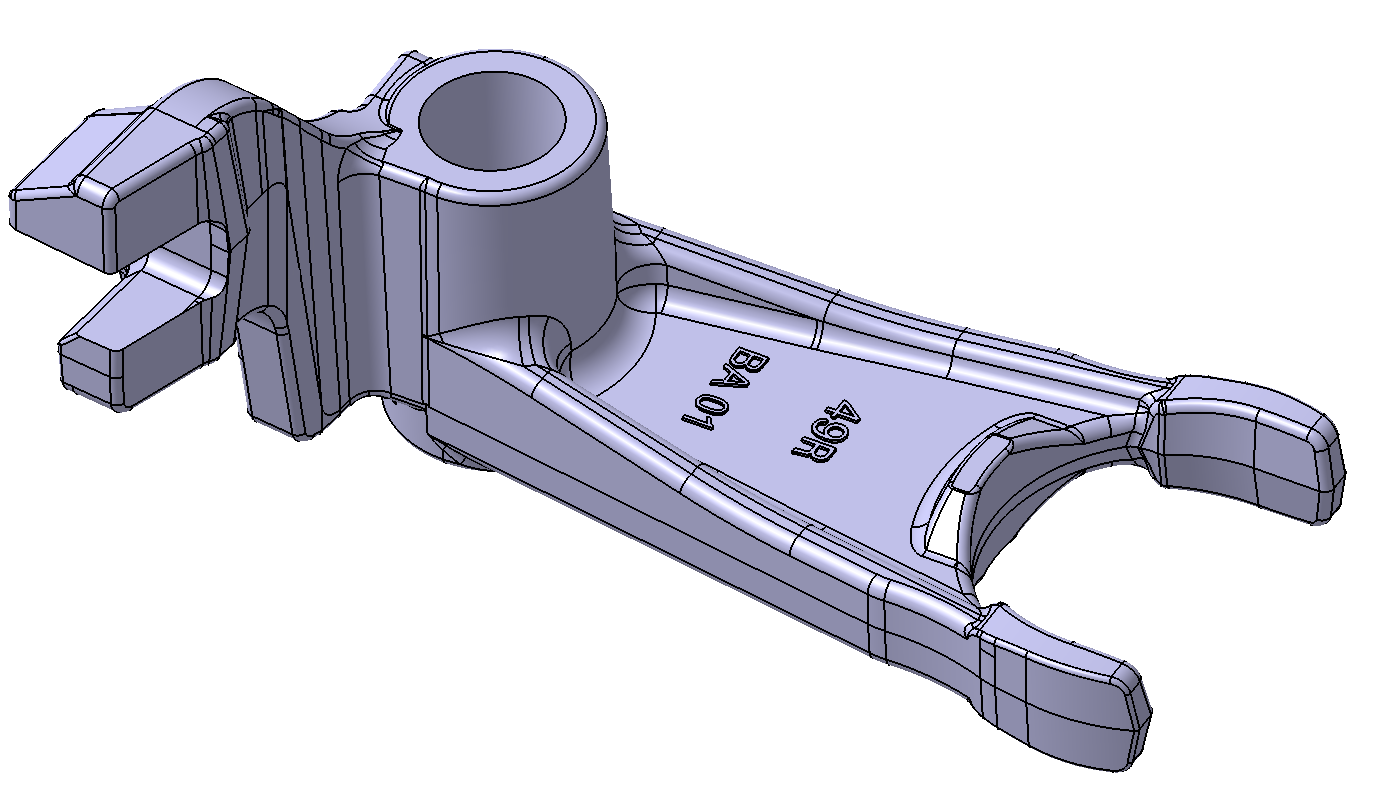 ---
Design to cost
Developing a high resisting aluminum alloy has allowed Bronze Alu to design & manufacture a 100% aluminum gearbox fork, with neither steel bracket nor plastic overmolding for higher customer value
---
Co-engineering
Bronze Alu has its own R&D and engineering capabilities : 
• Dedicated PhDs & technicians
• CAD stations
• Magma Simulation
• Metalurgy lab
• Mechanical test lab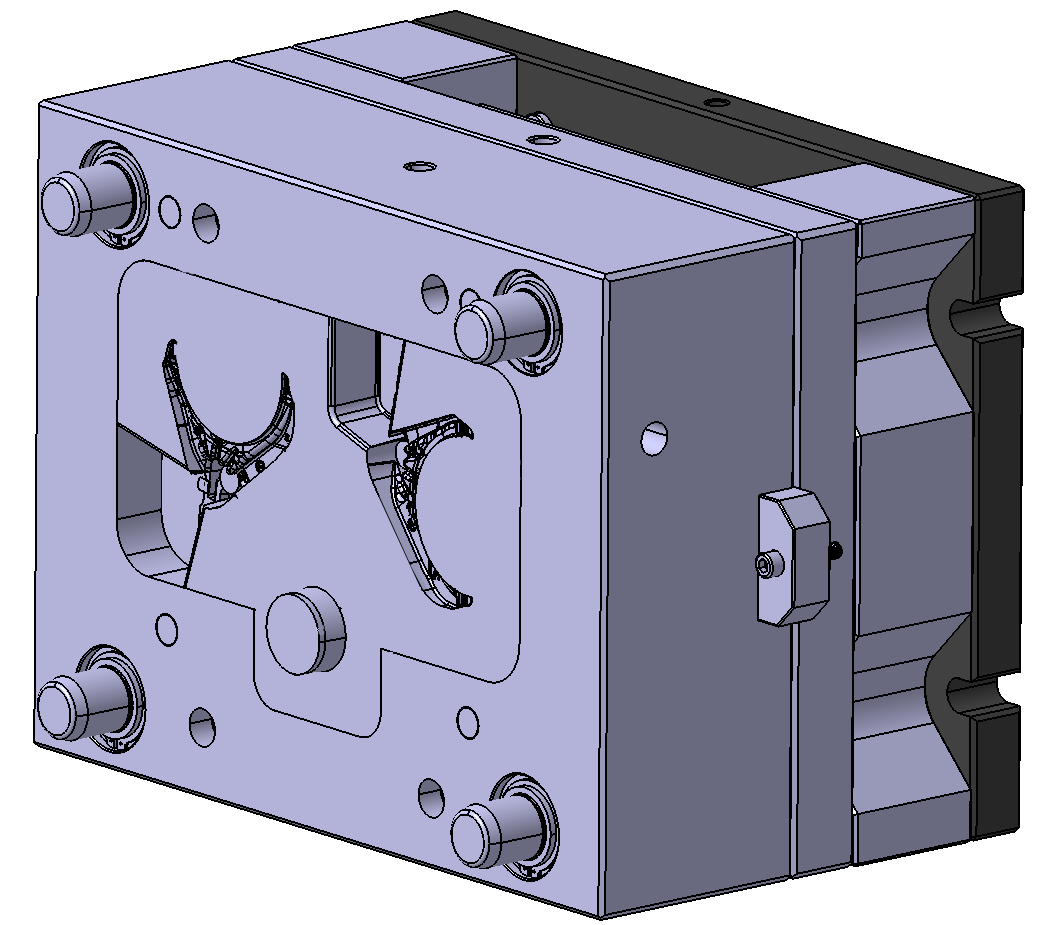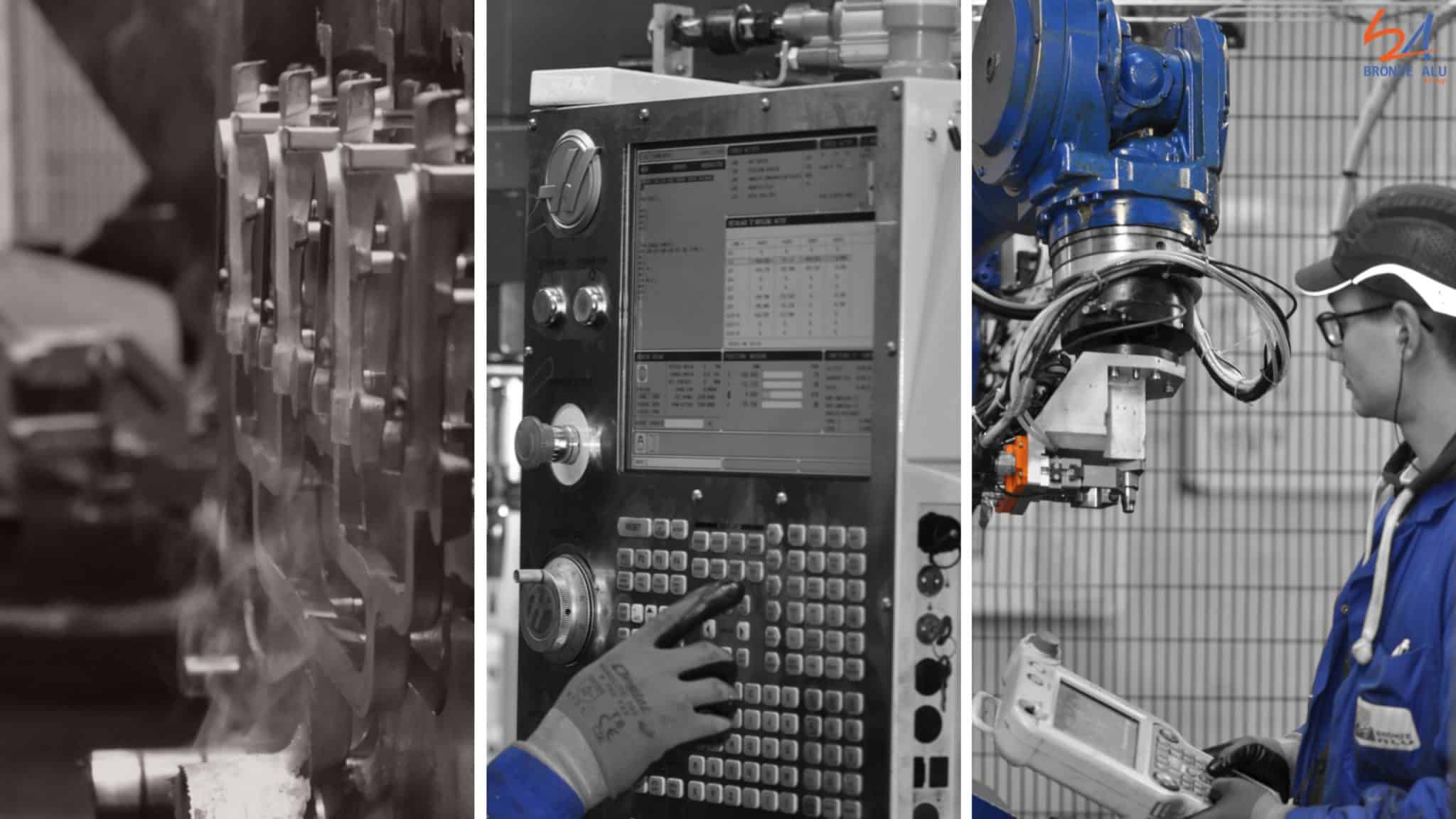 AUTONOMOUS
LINES OF PRODUCTION

Same team is managing the manufacturing of its products from raw material to shipping
Foundry

Bronze Alu has a wide range of casting units to feed its next dowstream processes:

• 15 HPDC untits from 180T to 1100T for aluminum parts
• Several gravity die casting units for copper-aluminum parts

Bronze Alu designs its injection molds ans maintains them in its own toolshop.

Machining

Bronze Alu masters the turning and machining of very diversified sources of :

• Raw castings

• Forgings from various materials

Assembly

Bronze Alu delivers finished-to-print parts by managing whole supply chain, through internal means and competitive external supply chain, including:

• Mechanical & welded assembly

• Plastic injection

• Surface coating

• Induction-hardening

• Sandblasting, polishing,tumbling

• X-ray inspection

• Dimensional control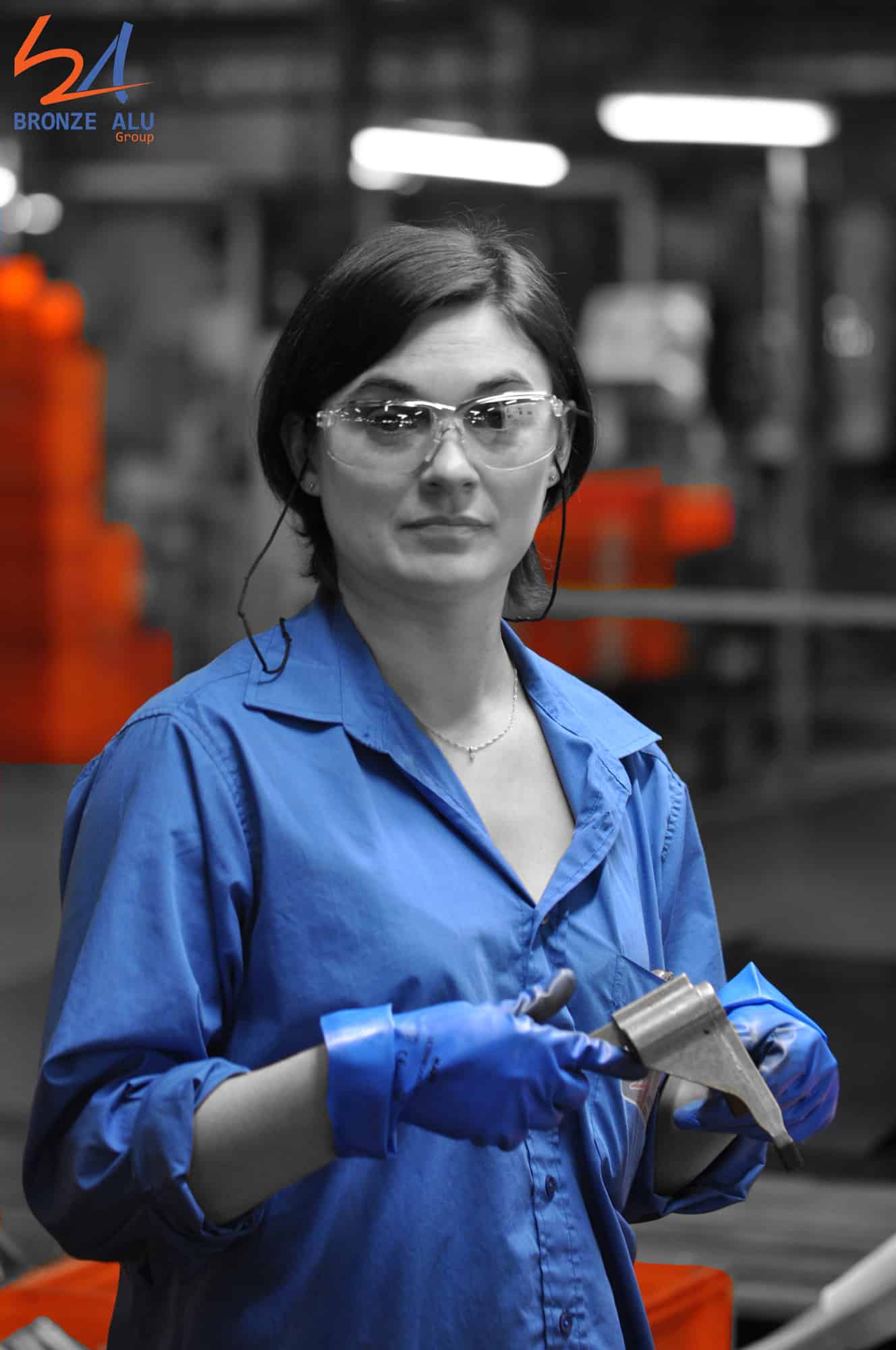 Automation vs low cost
Bronze Alu implements very automated lines for high volumes and high quality requirements
Whenever volumes are much lower and labor content is high, manufacturing is made in a low cost site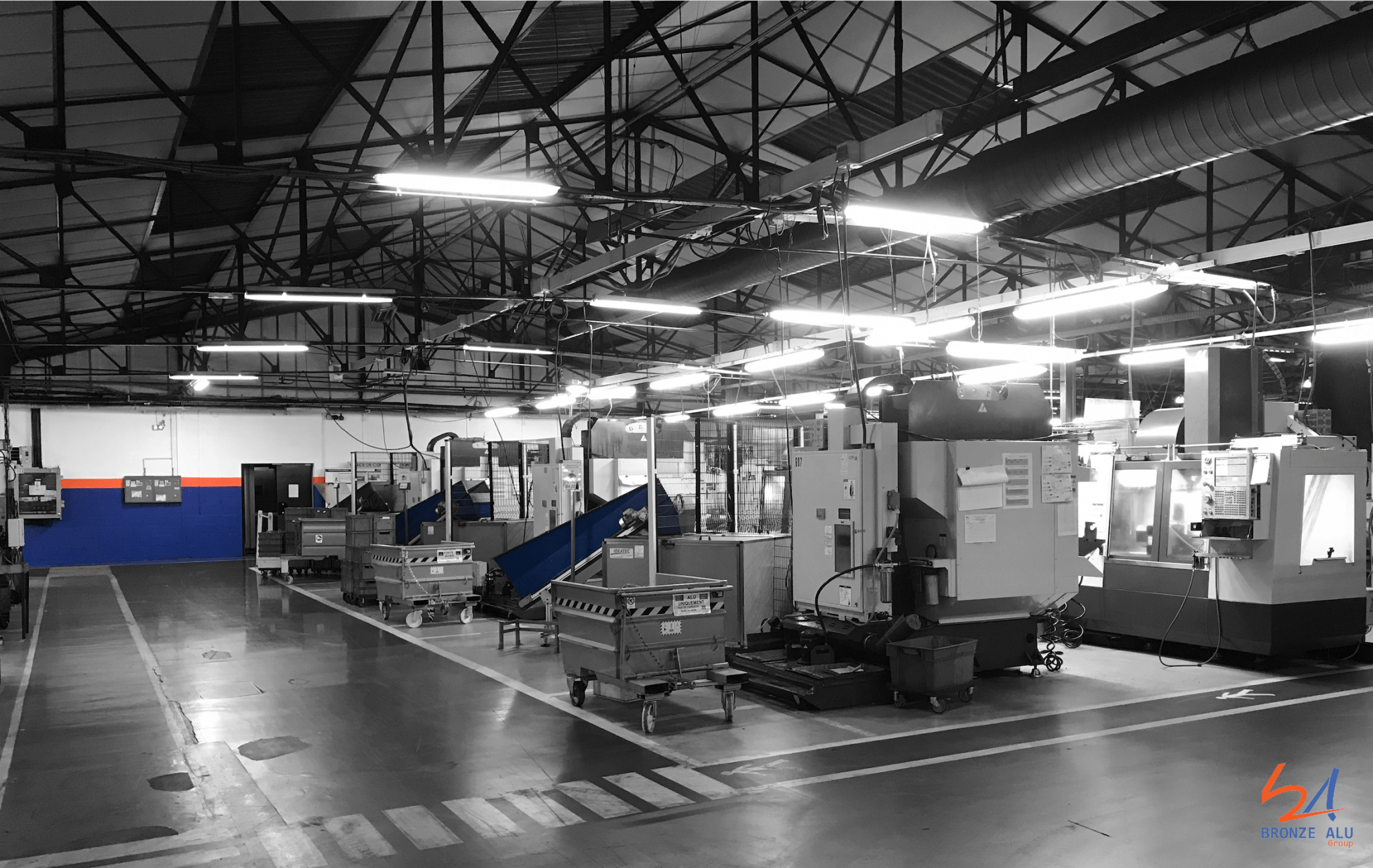 LIFE CYCLE OF OUR PRODUCTS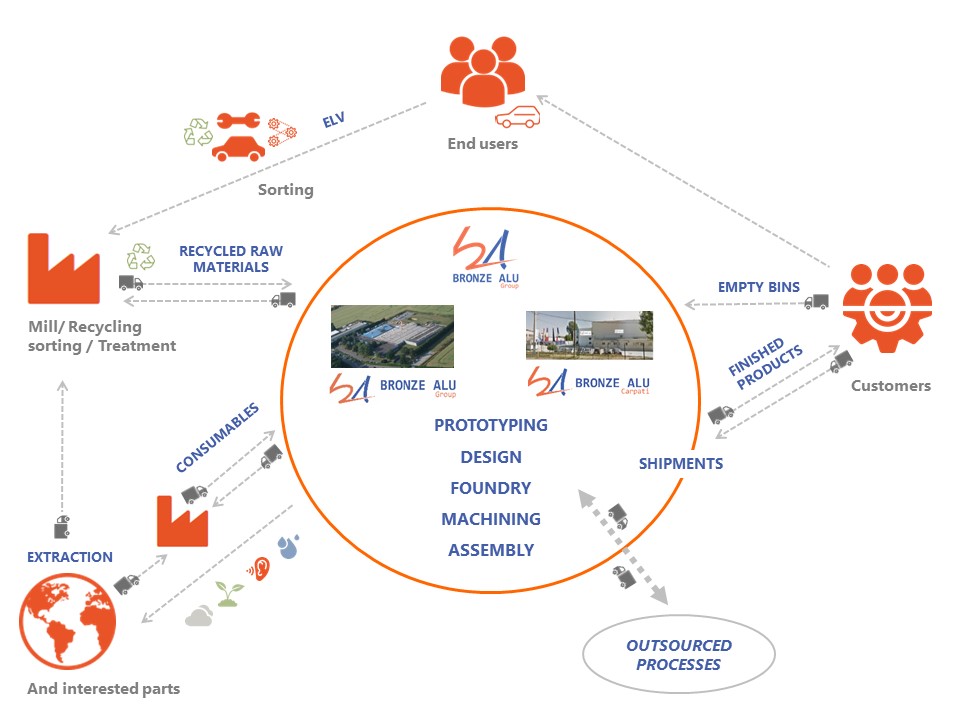 WITH A 100% RECYCLABILITY RATE OF ITS PRODUCTS, BA GROUP ALSO CONTRIBUTES TO THE PRESERVATION OF OUR NATURAL RESOURCES BY USING ONLY RECYCLED RAW MATERIALS FOR THE PRODUCTION OF ITS ALLOYS.